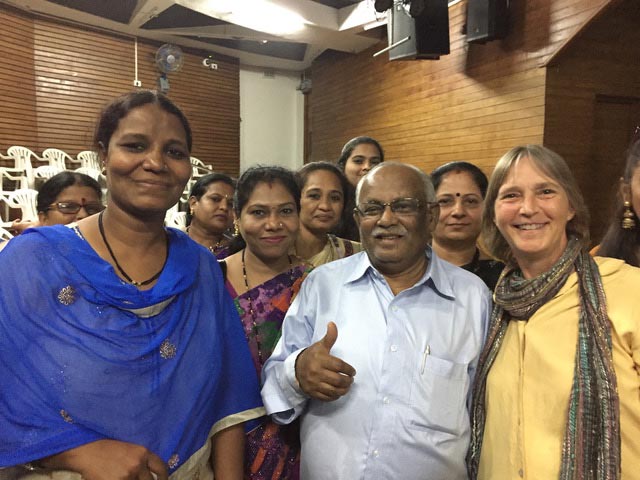 We are saddened to learn of the passing of our dear friend, colleague and incredible humanitarian Mr. Jockin Arputham.
Jockin dedicated his life to working with slum dwellers to build representative organizations into powerful partnerships with governments and international agencies for the betterment of urban living. Arputham was the president of the National Slum Dwellers Federation which he founded in the 70s and of Slum Dwellers International which is now a network of slum and shack dweller organizations and federations from over twenty countries across the world.
The National Slum Dwellers Federation works closely with Mahila Milan, a collective of savings groups formed by homeless women and women living in slums across India, and with SPARC, a Mumbai-based NGO that was awarded the Curry Stone Design Prize for their instrumental work in supporting tens of thousands of the urban poor access housing and sanitation throughout India.